About us
Incredible amount of financial experience to assisting you achieve your financial goals.
---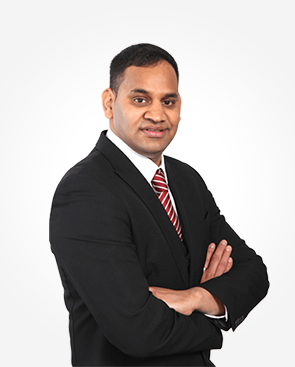 He is both a Professional Engineer and an experienced and committed Life and health insurance advisor, with more than a decade of experience in public practice, focusing on individual Life and Health insurance Services, Investments services, Group benefit plans for small and medium size businesses, and Business succession Consultation.

Guna is an enthusiastic community worker, where contributing to the community also plays a major role in his regimen. He served as board of director and/or as committee member for many non- profit organizations, such as Canadian Tamil Chamber of Commerce (CTCC), Brampton Tamil Association (BTA), University of Moratuwa Tamil Alumni Association-Canada (UMTAAC), and the Old boys Association of Jaffna Hindu College-Canada (OBAJHC) and actively involved with many other organizations and charities

His extensive corporate and small business experience coupled with a master's degree from the Ryerson University, and the professional designations has made him an expert Advisor on his chosen field that his clients have found to be of great benefit. He helps his clients make better and proactive decisions about their Insurance and investment needs. It is very important to ensure that the insurance you eventually invest in or investments you do either for your retirement or children education is the most suitable for your noteworthy needs. Guna is acknowledged not only for his thorough professionalism in his chosen field, but also for his dedicated entrepreneurial spirit and perseverance in furnishing customized wealth maximization solutions to his clients.
Our Mission
To be recognized as the leading direct source provider of Insurance, and investment and related products/services by successfully practicing an ethic of responsibilities such as confidentiality, accuracy, reliability, quality towards our clients.